These simple to follow steps show you how you can add Custom MX Records (Mail Exchanger) in your DreamHost hosting plan.
In this example, I am using Google Workspace for my emails and want to update the MX Records in my DreamHost plans to redirect to Google Mail Servers.
Domain Verification in Google Workspace Admin
Step 1: First, you need to verify your domain in Google Workspace. DreamHost has an easy to set up Google Workspace option from DreamHost admin page itself, however, the following steps are for those who already have a Google Workspace account or want to use any other custom mail servers. If you have already verified, you may skip this step.

Step 1a: Login to your Google Admin account (admin.google.com) >> click on Account >> Manage Domains >> Add a domain (if you have not yet added your domain) >> Select the TXT Record verification option >> copy the TXT Record.

Step 1b: In DreamHost >> Domains >> Manage Domains >> Click on the domain you want to verify >> Click on DNS >> Add Record >> Select TXT Record:

Host: Leave blank or add @ and the value: paste the record you just copied from Google Admin. DreamHost will notify once the record is added successfully – this may take about 1 min.

Step 1c: Go back to Google Admin page >> continue the verification process until it shows successfully verified.

Once the domain is verified, click on the Activate Gmail option >> Set up MX Record >> Google will give the relevant MX Records to be added in your hosting account (DreamHost in this case).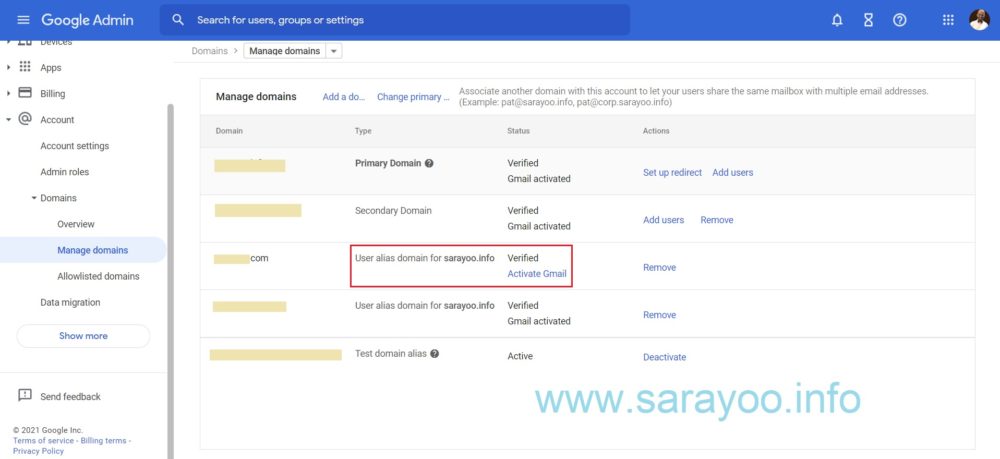 Adding Custom MX Records in DreamHost
Step 2: Login to your DreamHost account. On the left panel, click on Mail >> Custom MX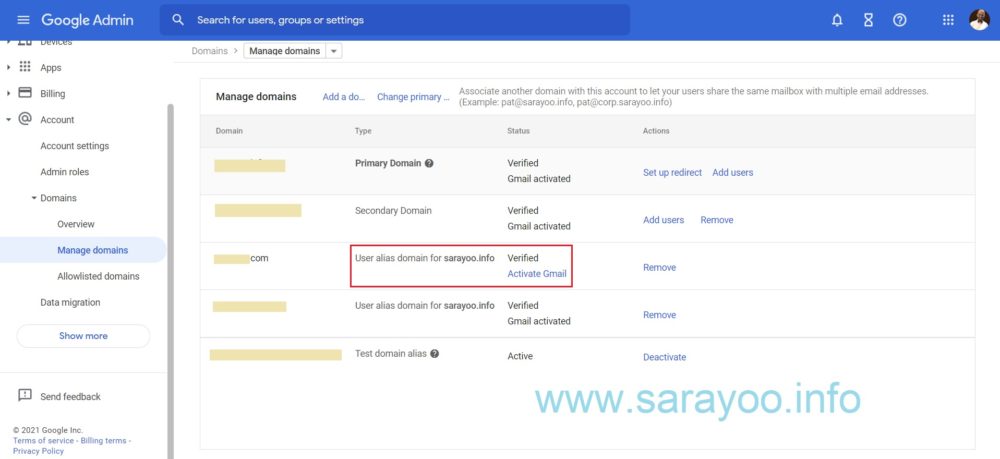 Click Edit button on the domain you want to add the Custom MX Records

Scroll down and look for the Custom MX Records option section.

Add the Custom MX Records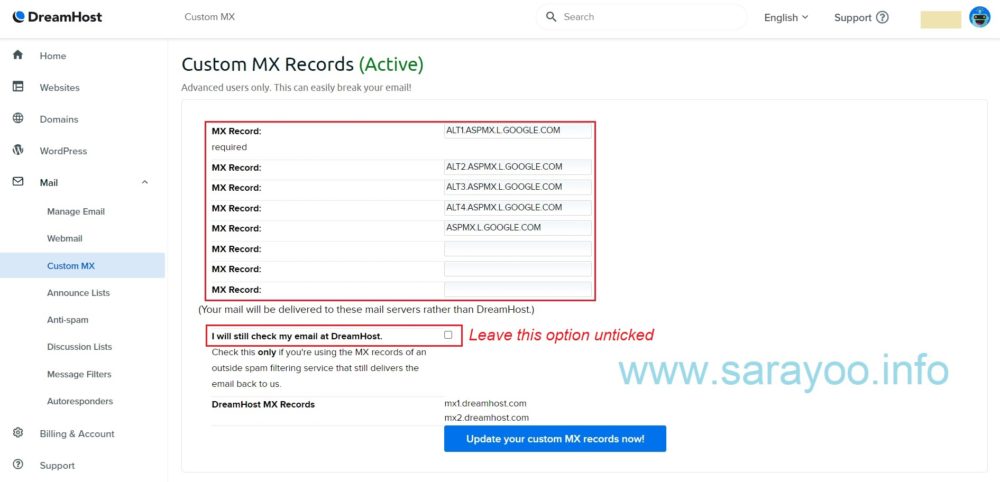 Once the MX Records are added in your DreamHost account, go back to Google Workspace Admin >> Click Activate Gmail

Google will verify if the MX Records are configured correctly.
Hope this helps! If you have any questions, please feel free to contact me or leave a comment.